Getting Started
If you are new to powerGate, topics in this section will help you quickly start getting the best of the product:
In order to use the delivered default ERP interface, you must ensure that powerGateServer is installed and the service is running.
Open the Vault Client and login to your Test-Vault
To do this, you should create a separate Vault named TestVault on your ADMS, which will be used for testing purposes.
When you start the Vault Client and login to the new TestVault, a connection is automatically created to the local powerGateServer, which now simulates an ERP system with its ERP Plugin.
View ERP data in tabs
Upload an Inventor file into your TestVault and select the file within the Vault Client.
Activate the tab "ERP Item", which shows you that currently no item exists for this file in the ERP system (respectively in the powerGateServer ERP plugin).
You can now click on the dropdown box "Type", which retrieves and displays all available options live from the ERP system: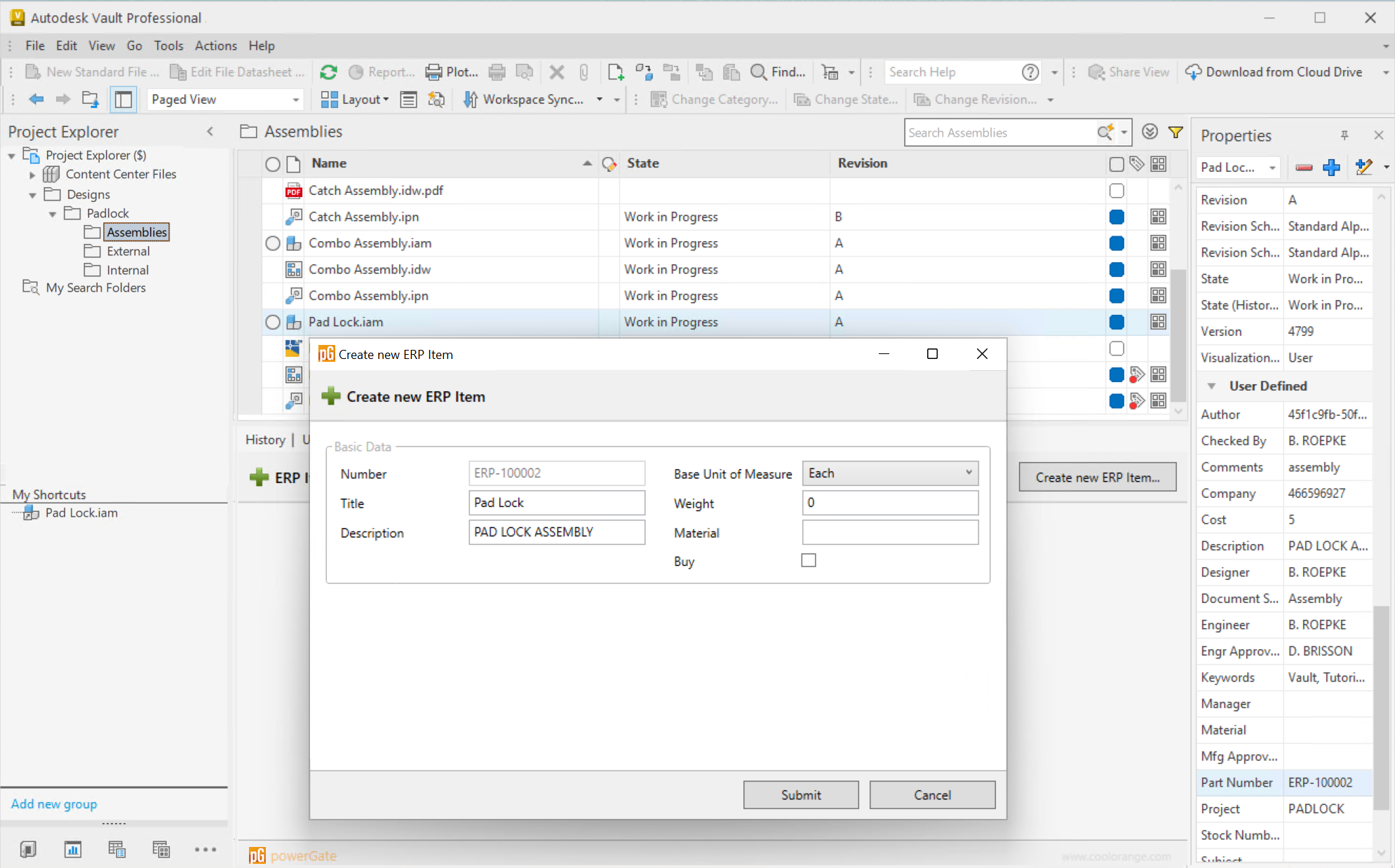 Similarly, also the additional "ERP BOM" tab indicates that no BOM exists in the ERP system for the selected file.
Transfer ERP data manually with tabs
After you have entered all the required data, click on the "Create Item in ERP" button to create a new item in the ERP system.
If the creation is successful, the tab displays the data of the new ERP Item and allows its modification.
To do this, simply change the description, the base unit or the type of the ERP item and press the "Update Item in ERP" button.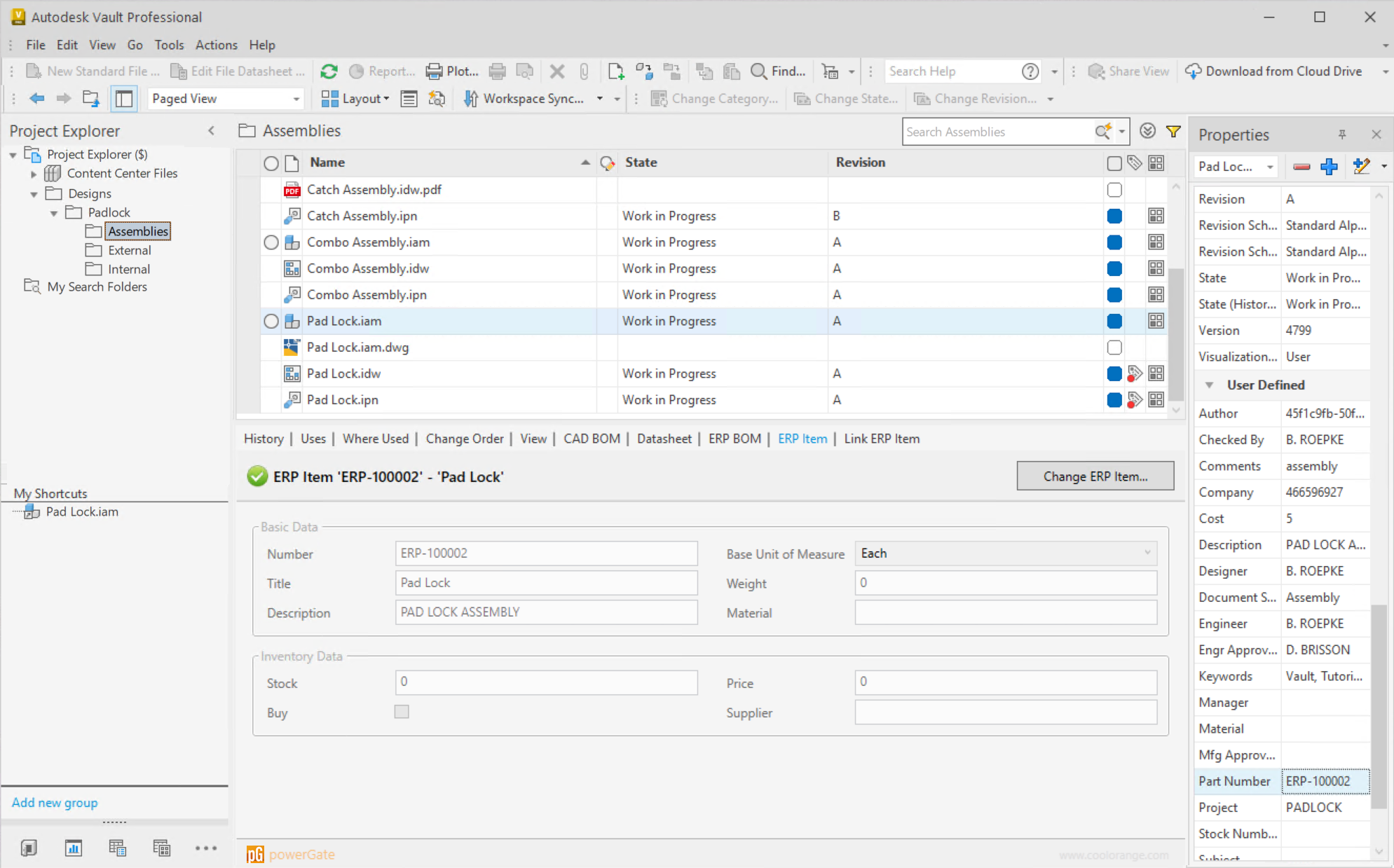 Similarly, the "ERP BOM" tab provides access to the BOM Window for the current selection. It allows to view, create and update the BOM and the items of the BOM in the ERP system.
Note
The two previously mentioned tabs are by default also available for Vault items and can be accessed by selecting an item in the Item Master view.