Manage Your Licenses
Register / Login
As soon as licenses are purchased it is possible to get an overview of your licenses.
coolOrange can provide you with a link where you can register a new account or log into your existing account.
This way your account will be associated to your licenses and you are able to get an.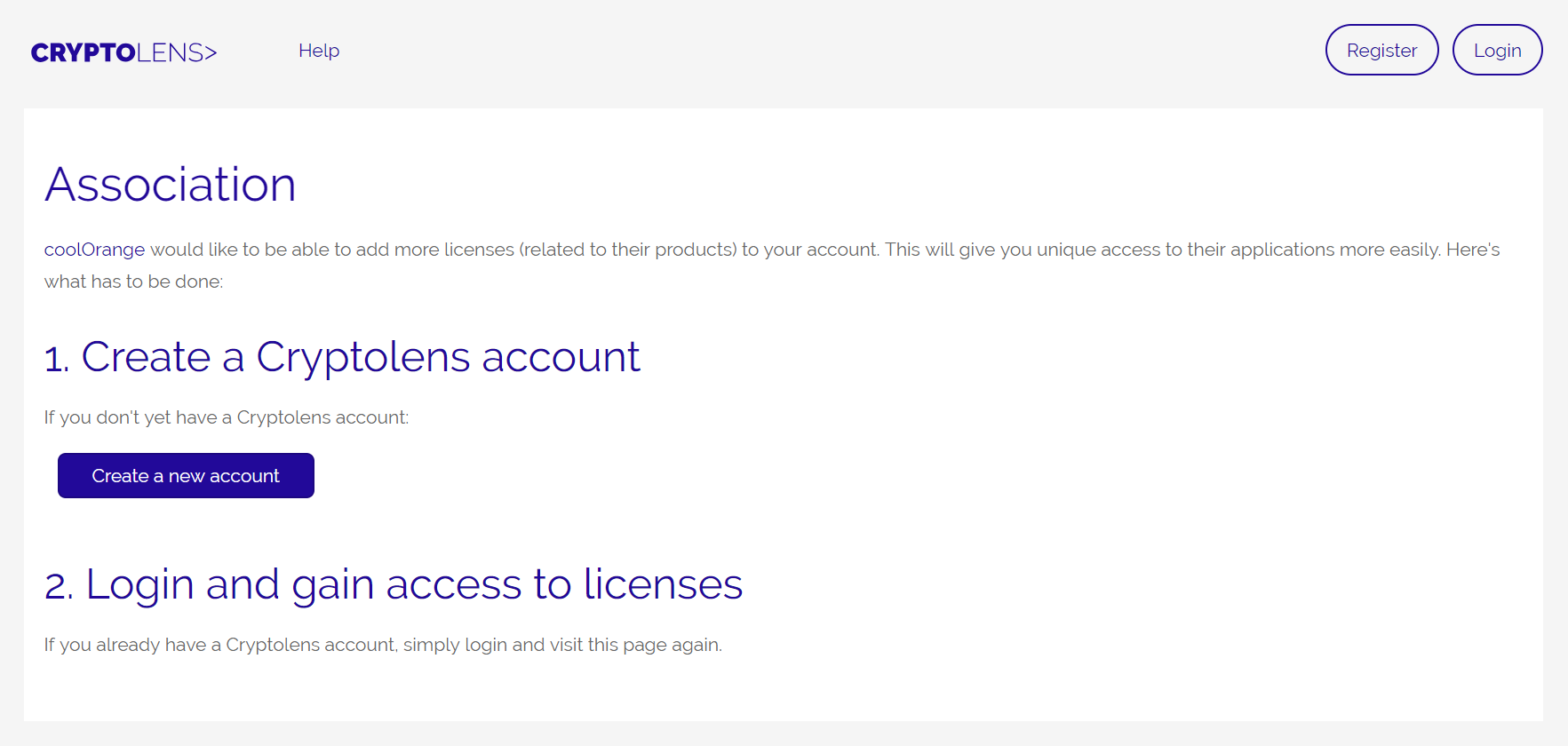 View licenses
Once you have registered your account you can login here.
After successfully logging in you will see the list of your purchased licenses.
For Token licenses you can see the remaining tokens.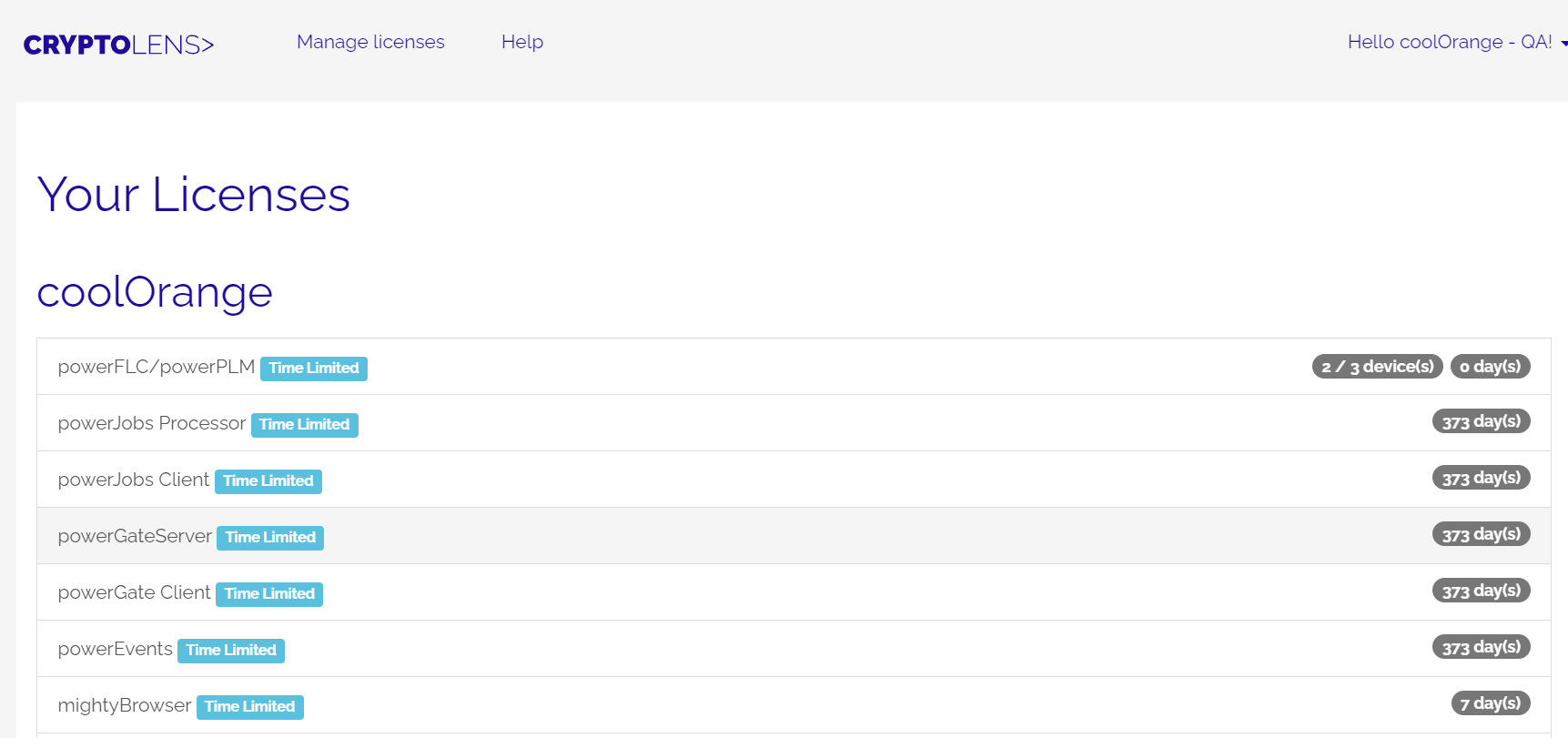 Activation Files
Activation files can be used instead of a Serial Number to register a license and activate a product offline.
Not all licensing models support an offline activation. The activation file is bound to a specific machine and user.
Generating an activation file
The link to website to generate the activation file can be found on the products respective Activation and Trial limitations page in the Offline activation section.
To generate an activation file, the Serial Number of the license and the machine code are required. After entering the two values on the activation site and clicking the Activate button, the downloaded should start automatically.
The machine code can be found in the License Information Tool.